Welcome to Fashion Pakistan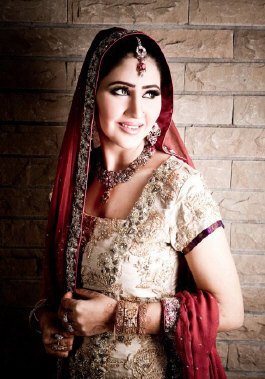 Lehnga fashions in Pakistan are mostly preferred in weddings of Pakistan. Lehngas in Pakistan are embroidered in a variety of ways. Embroidered lehnga is a traditional dress for Pakistani weddings. Wedding lehngas are designed in different designs and colors. For wedding events, red color is preferred the most. The trends of Lehnga fashions in Pakistan keep arriving and change. For example now-a-days there is trend of long shirts on Lehnga and before there was a trend of short shirts on Lehnga. But for the wedding day, the dress is prepared according to the choice of bride so its style depends on her choice.

A woman in Pakistan looks elegant and beautiful in this dress. Many types of wedding Lehngas in Pakistan come in Lehnga Fashion i.e. Silk lehngas, Zardosi lehnga etc. Before selecting a wedding dress for you from Lehnga fashions make sure you select a lehnga which suites the complexion of the bride. All color combinations suit the fair bride but some colors suit to dark complexion brides. The dress improves the overall look of the bride so it should be the best.
Lehnga fashions in Pakistan are promoted regularly and special bridal weeks and fashion shows are arranged for depiction of latest styles and colors which are in. At Pakistanfashion.net you'll find lehngas of unique and attractive designs, you can order Lehnga online through this site; moreover our designers can also make some modification or color selection if you require some changes in it.
Wedding Langa Pakistan